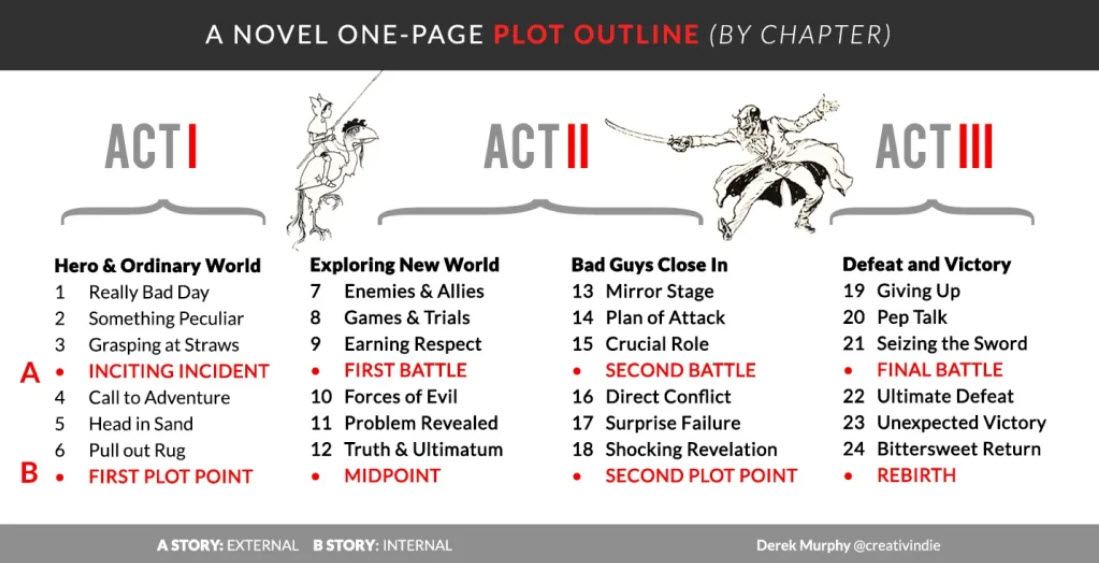 Over on my main site, I've built a bit of a following by creating one of the best writing structure templates you can use to write books. There are lots of variations of the hero's journey, but mine followed a 4-act structure with 24 individual chapters. That makes it more complete than any other, and most writers find it a huge help when developing their first draft.
You can watch a full tutorial about how to use this template, and download an editable word document, over here: novel writing plot template.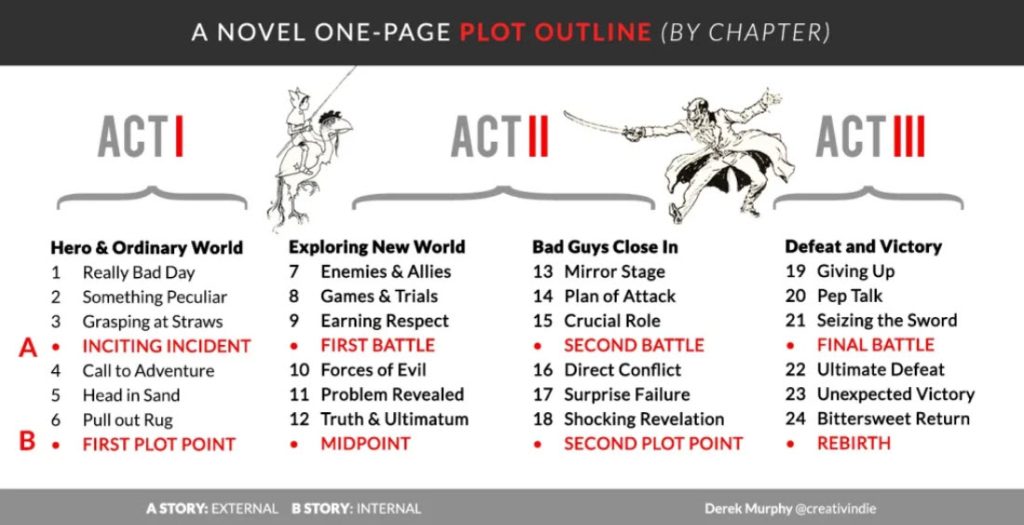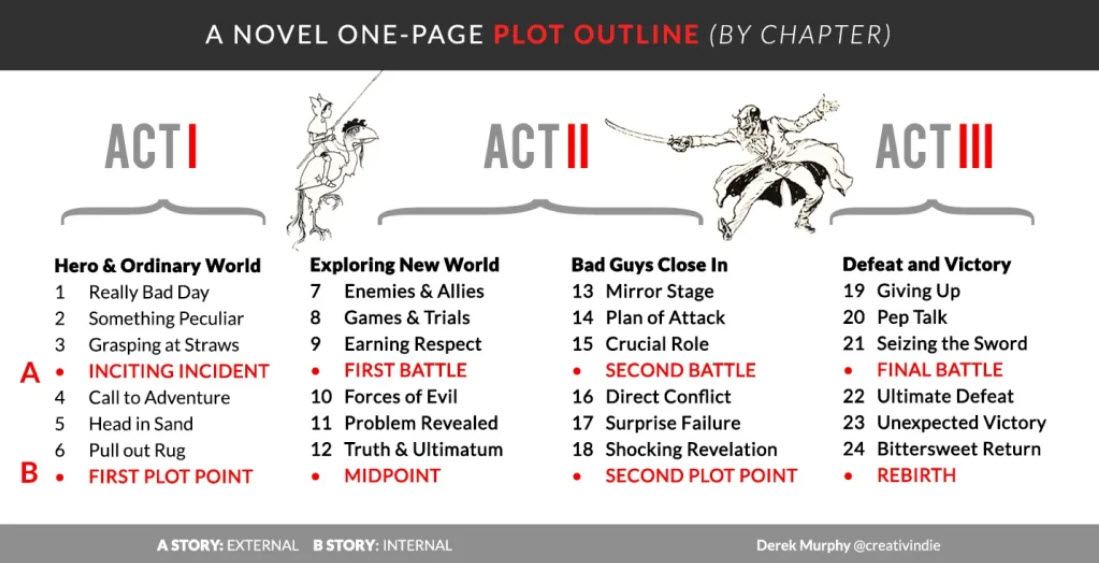 Instant novel outline generator!
My 24 chapter book outline is pretty great, but it can be tricky to dream up new incidents and plot events to challenge your characters. But you can feed my outline into an AI tool like GPT4, give it background on your world, characters and central conflict, and have it automatically generate a plot for you! It's actually pretty good, and will give you a very strong structure for a satisfying novel, so you can focus on the writing.

If you want a fun, literary AI tool designed specifically for fiction writers, go play with GhostTheWriter – where you can hire the soul of a famous dead authors as a writing partner. But there are a bunch of new, cutting edge writing and editing tools that are going to change things in a big way this year. I keep an updated list of the best writing software & apps that will make it easier to write your book – so make sure you've got the support you need.