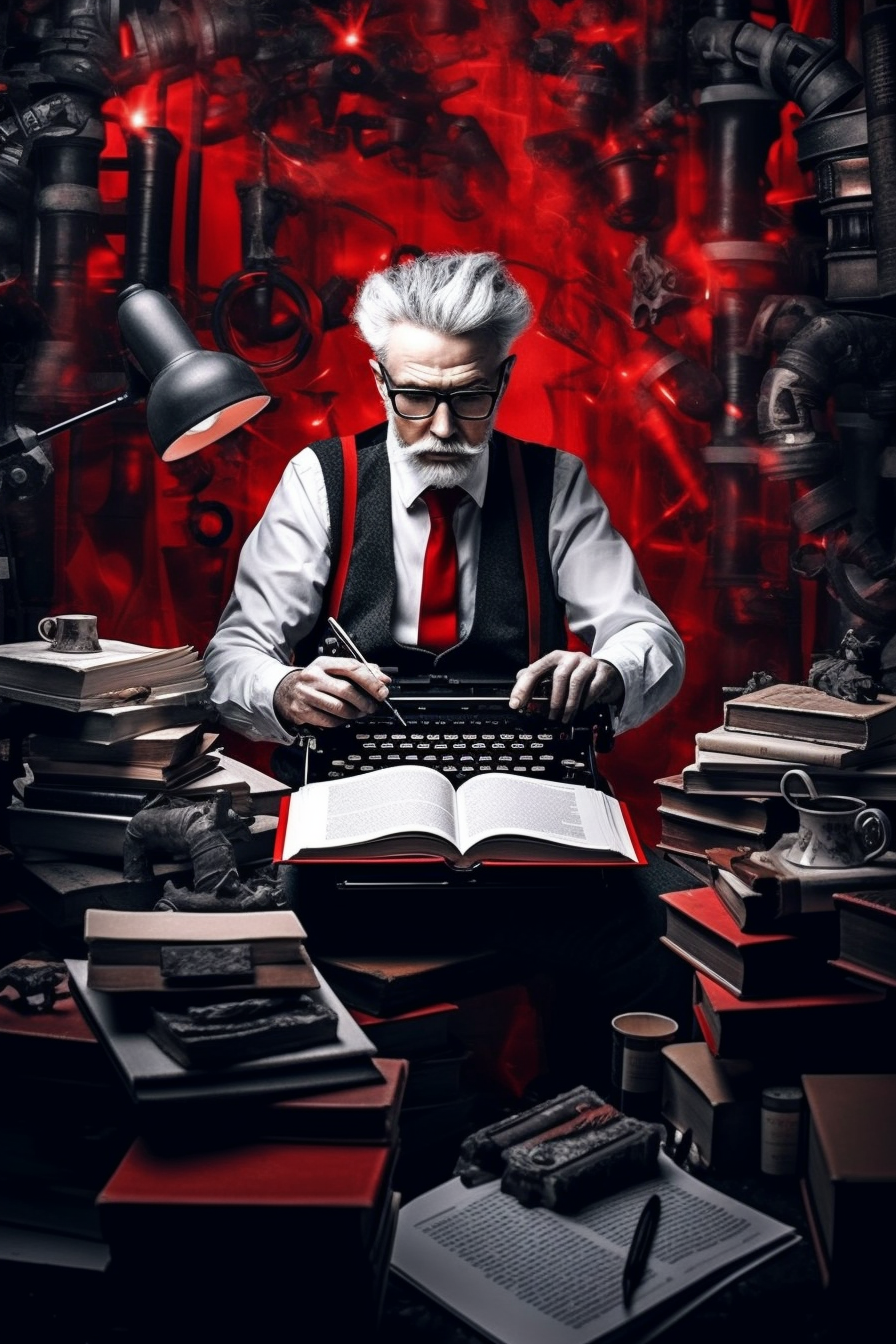 In today's digital age, writers are blessed with a plethora of tools designed to elevate their writing, improve clarity, and streamline the editing process. If you've ever been overwhelmed by the sea of options, fear not! Here's a breakdown of some valuable writing and editing tools to give you that polished edge.
1. Grammar and Spelling Checkers:
Grammarly: This popular tool corrects grammar, punctuation, and style. It also offers tone and clarity suggestions.
ProWritingAid: More than a grammar checker, it provides in-depth reports to help improve your writing style and structure.
2. Distraction-Free Writing Environments:
Scrivener: A comprehensive writing tool that helps you organize and structure long pieces like novels or dissertations.
FocusWriter: A minimalist word processor that eliminates distractions, allowing you to focus solely on your writing.
World's Most Dangerous Writing App
Write or Die
3. Organizational Tools:
Evernote: Perfect for jotting down ideas, research, or snippets of inspiration.
Trello: A board-based tool that's great for plotting out storylines or managing writing tasks.
4. Editing Assistance:
Hemingway Editor: Highlights complex sentences, passive voice, and adverbs, encouraging you to make your writing clearer and bolder.
AutoCrit: Specifically designed for fiction writers, it analyzes pacing, dialogue, strong writing, and more.
Quillbot – a great rephraser tool
Ghost the Writer – make your writing better
5. Research and World-Building:
OneNote: Microsoft's versatile tool is great for gathering research and keeping everything organized.
World Anvil: Ideal for fantasy writers, it helps you craft detailed worlds, complete with histories, maps, and character profiles.
6. Synonyms and Vocabulary Building:
Thesaurus.com: A staple for writers. When that word is on the tip of your tongue, this is the place to go.
WordHippo: Provides synonyms, antonyms, word translations, and more.
Sudo Write – can easily provide word suggestions or rephase passages
7. Feedback and Community:
Wattpad: Share your writing and get feedback from a community of readers and writers.
Scribophile: A community where you can post your work and receive in-depth critiques in exchange for critiquing others.
Conclusion:
Remember, while these tools can be invaluable aids, they don't replace the intuition and skills of the writer. They are meant to enhance and refine, not dominate your creative process. Embrace technology, but always trust your voice and judgment.
PS here's a huge list of the best writing apps and software!